European Union Invest in Blockchain Digital Infrastructure
Ursula von der Leyen, Sep 15, 2021
European Union will invest in blockchain, data infrastructure and high-performance computing as part of a multibillion-euro push to accelerate technology development across the region.
The projects will be organized across several EU countries and add to a regional push toward manufacturing semiconductors after a global shortage forced carmakers to slow production lines.
About a fifth of the EU's 750 billion-euro ($887 billion) pandemic recovery fund will be spent on digital technology considered paramount for the region, EU Commission President Ursula von der Leyen said Wednesday.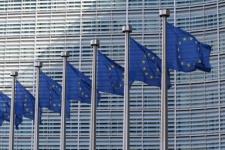 EU Officials want to direct funding in several areas by 2030:
· data infrastructure
· low-power processors
· 5G communication
· high-performance computing
· secure quantum communication
· public administration
· blockchain services
· digital innovation
· investing in people's digital skills
IOTA Foundation selected for EU blockchain network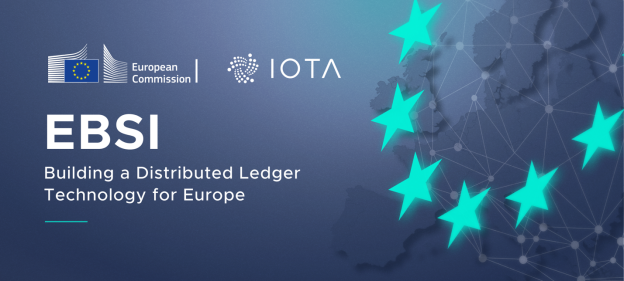 IOTA is an open-source distributed ledger and cryptocurrency. It has been selected as one of seven contractors by the European Blockchain Partnership (EBP) to develop and enhance pan-European blockchain services. The board of the IOTA network, which is the IOTA Foundation is set to "participate in the first phase" of the EU's blockchain pre-commercial process.
This stage will see new distributed ledger solutions designed with a focus on energy efficiency and scalability. If selected for the next phase, IOTA could be one of the technologies that will be developed and tested with core European services.
The European Blockchain Partnership EBP was formed in 2018 by all EU member states with a committal "to working together towards realizing the potential of blockchain-based services for the benefit of citizens, society and the economy" CEF Digital.
Realizing the European Blockchain Services Infrastructure (EBSI) is the end goal of this partnership. A network of nodes across Europe to support cross-border services between governments, enterprises, and citizens. "Doing so would improve the efficiency and trust of EU-wide transactions, reduce Europe's environmental impact, and enhance the mobility of citizens, enterprises, and goods" IOTA said.
Currently in the deployment stage, this network is run on the European level by the European Commission, and on a national level by member countries of the EBP. Planned use cases range from the digital management of educational credentials, the establishment of trusted digital audit trails and document traceability, SME financing, data sharing among authorities, and digital identification.
China European Digital Transformation Cooperation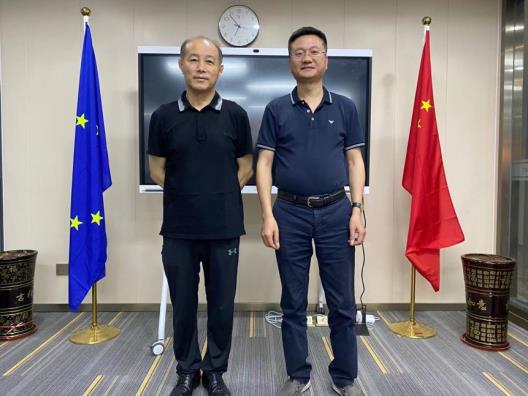 As developments for Blockchain continue to emerge and digital infrastructure create complex problems and solutions, regulatory and fiscal constraints will require global cooperation. The success will depend on open mindedness, transparency , and secure communication of data systems designed by common understanding and legal safeguards.
Taihang (T&H) Law Firm is an excellent Law Firm in Zhejiang which has evolved into a Group Platform of professional service companies including Tax, accounting, research, education , investment, evaluation, intellectual property, technology and law .
We focus on studying what "pattern" changes have taken place in today's world. Mainly in the following key aspects. First, the network technology, digital technology, such as the birth of technological revolution. Taihang Group is committed to "digital transformation of enterprises" with professional services, which is our strategic choice and the great opportunity in the next ten to twenty years!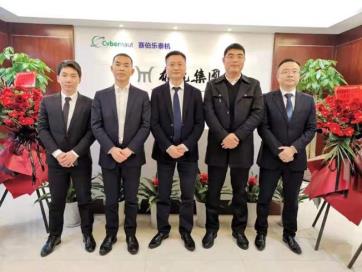 Taihang (Hainan) Investment Group Co., Ltd (T & H Group) was established in Hainan Free Trade Port, China on November 25, 2020. It is an innovative local professional service company in China. T&H Group is composed of" 9 professional organizations which help to solidify our ecosystem formulation of service. "Law + Business + Capital" One-stop service platform.
China's professional services companies are facing the world's fastest growing professional services market, the largest historical development opportunities. Taihang Group is learning from other countries and regions of the world through advanced experience, combined with Chinese local culture in order to serve generations of sustainable enterprises and community infrastructure.